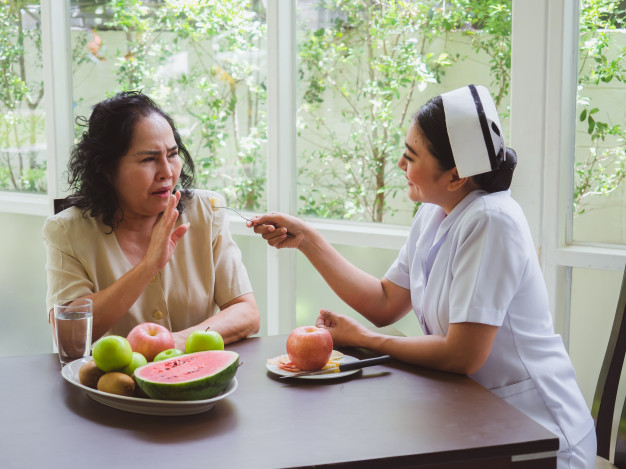 Top Benefits Of Live-In Care Services
The happiest place where you want to stay is home. Live-in care is an option chosen by a large number of families across the world. With these services, your loved ones will benefit from the help at the choice and independence of their own home. Live-in care enables the elderlies to grow old around the people they love meanwhile following their daily routine with the help of a caretaker.
Top Benefits Of Live-In Care Services
Here are some of the top benefits of Live-in Care services -
Dedicated Care
Obviously, at hospitals/ care homes, the staffs can not offer the same level of attention and dedicated care as in the home. This is because they take the responsibility for the wellbeing of various patients at any given time.
Continuous Care
The stability and continuous care your receive at home can be invaluable. For some people, it becomes uncomfortable when they receive different carers each time. At home, live-in care services will be provided by the same individual. Not only this, but you will also get a daily care plan.
Face Value
The love, care and attention you or your loved will would get in the live-in home care is far greater than in the residential home and therefore is much valuable.
Peace of Mind
Having someone throughout the day and night not only gives you safety benefits but also gives you peace of mind so that you or your family members can get proper rest and sleep peacefully
Home Care
Live-in care services enable one to heal and grow around the people and surrounding they love and admire. Obviously, you will receive all the love and care at the ease of your home.
Familiar Surroundings
Familiar surroundings play a great role in boosting one's morale and help recover quickly. This also helps you keep going while enabling you to do your regular social activities.
More Independence
Going to residential care often make the people feel like they have been isolated from the community and feels like they have lost their independence. But with home care service, it's easier to indulge in day to day social activities.
A Better Lifestyle
By staying at home, it is easier for people to maintain the same lifestyle as before. Not only they can continue with their usual routine but can meet and socialise with various people.
Live-In Care Services From Let us Care
However, it takes a lot to trust a stranger and let them in. There has to be someone your family can trust and rely on. At Let Us Care, we understand the need and the trust that is required to have while choosing a carer. This is why we go a long mile to ensure all our caretakes are of the highest standards and are reliable.
We're able to help with a wide range of needs with the prime focus on elderly care. We provide high-quality private live-in care for senior citizens and those in need throughout North Cyprus. Not only this but also we can put the nursing care programme in place within 48 hours. Call us today, we are here to help!